"Shimane organic farm" company locates an ecologically-clean countryside area in the West part of Japan. We produce healthy and delicious products and natural food ingredients on our fields and facilities stick to organic methods.

---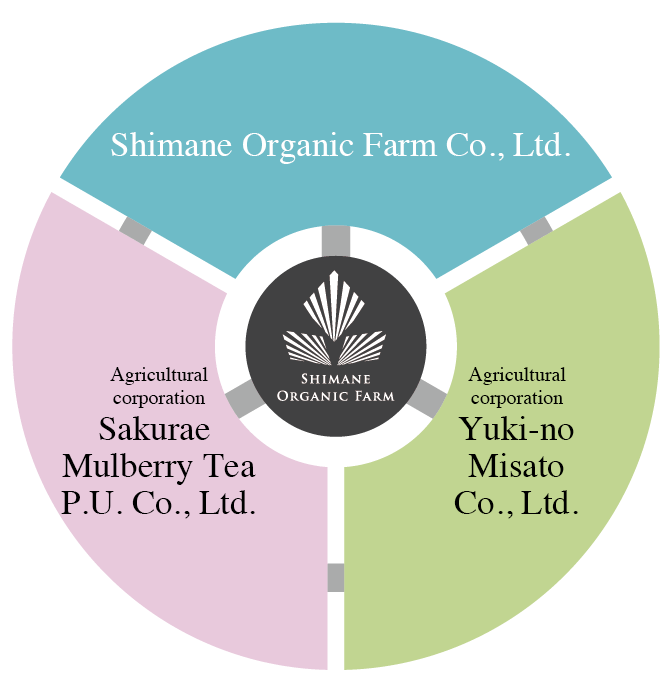 What is "Shimane Organic Farm Group"?
Shimane Organic Farm group includes two corporations, which have an organically-approved fields and facilities for processing of raw materials and for making of final products as well.
We have Organic JAS certificates for cultivating, processing and re-packaging of organic products.

---
Business lineup:
   Export of organic products
   Research of functional food
Mission
We provide our customers for organic raw materials health products and super foods, domestically produced in Japan. Cultivation and processing of final product-oriented materials are achieved together with the introduction of materials dependent on customer needs. In an era of rapid change and movement,the development of an increasing range of products is only natural; however, we do not simply pursue the manufacture of a large number of products, we make an effort to make high quality products with the conscious intention of not unnecessarily raising the number of items produced. We aim for more and more delicious, safe and reliable products, for which our customers will say, "I want to eat or drink that again."

---
Why Japan? Why Shimane?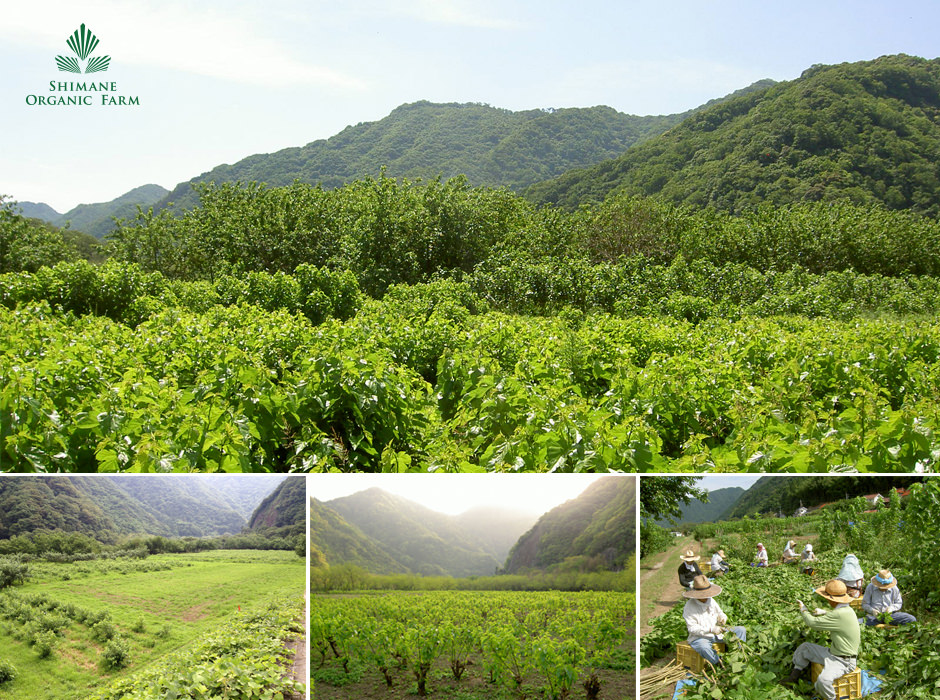 Japan is famous not only for unique culture, but also a long culinary and agricultural traditions. More than 75% of the Japan territory is mountainous. The mountains protect agricultural land from industrial emissions, etc. In addition, Japan government pays great attention to environmental safety issues. Therefore, the products produced in Japan, it's one of the cleanest and safety in the world.
Our company locates in the Shimane Prefecture, in the West part of Japan, far from major cities. Shimane Prefecture is famous for the ancient shrines, hot springs and beautiful wild nature, which not be changed since prehistoric times. Shimane Prefecture is one of one of the most sparsely populated and poorly industrialized regions of Japan, so it is one of the most ecologically clean regions in Japan. People live here in a harmony with nature and grow excellent agricultural products.
Our fields are located in the center of the Shimane Prefecture, near the Gonokawa river. Mountains, surrounding our fields, make an ideal conditions for the cultivation of healthy and delicious organic products.