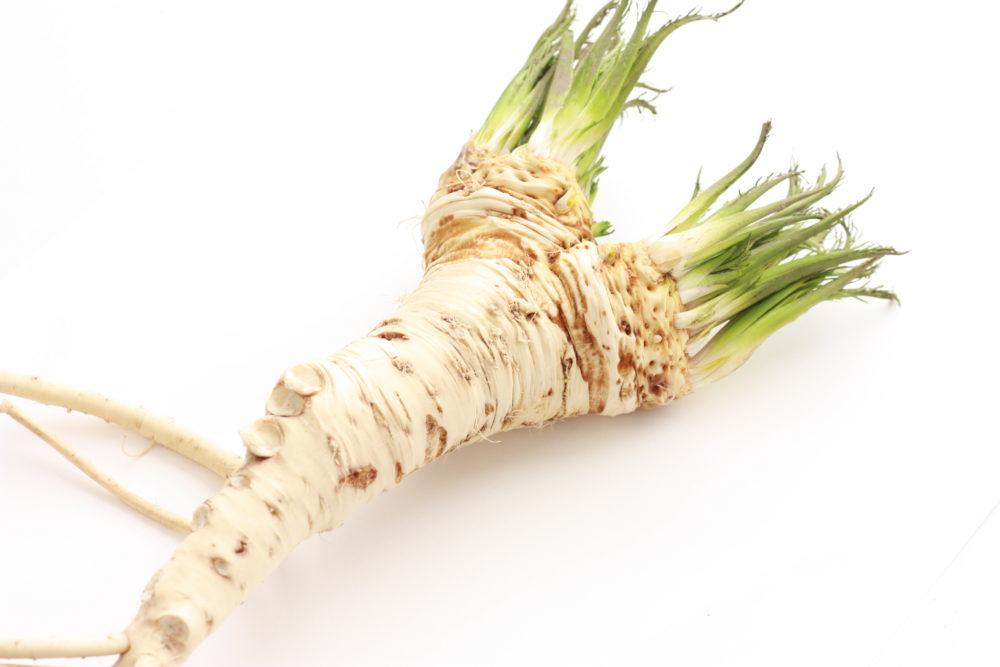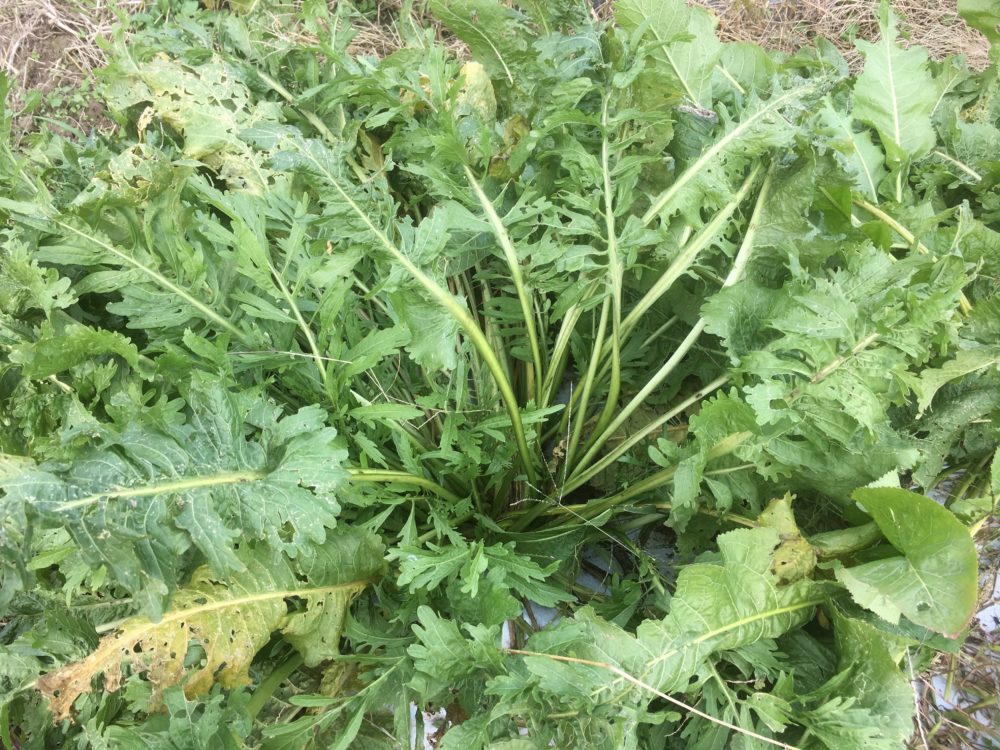 Organic Horseradish
Horseradish is used in many different cuisines around the world. Although it is known for its strong aroma and flavor, it also boasts many health benefits. It is a good source of vitamins C and B6, calcium, potassium, and dietary fiber. Common uses include sauces, dressings, or as a condiment for meats. Our raw material is cultivated using natural, organic methods; chemical fertilizers, pesticides, and herbicides are not used during production, and processing of our crop occurs at our organic certified facility. Careful management from start to finish ensures a high-quality product. Our horseradish is available as a dried powder, chips, or paste.
Name of the plant
Organic horseradish
Botanical name
Armoracia rusticana
Nutrients
Minerals, Dietary fibers, Vitamins
Country of Origin
Japan(Shimane Pref.)
Testing
Nutrition taste・Testing of Residual agricultural chemicals・Bacterial analysis
Storage conditions
Paste: keep frozen
Dry forms: avoid  high temperatures, humidity and direct sunlight.
Forms
Dry tips
Fine powder(Mesh 200)
Frozen paste










PDF DOWNLOAD
---
Organic Horseradish Powder.PDF
JAPAICE mix salt WASABI and Kale 22g product.PDF
We also supply other food ingredients produced in Japan.
Feel free to contact us. Contact form