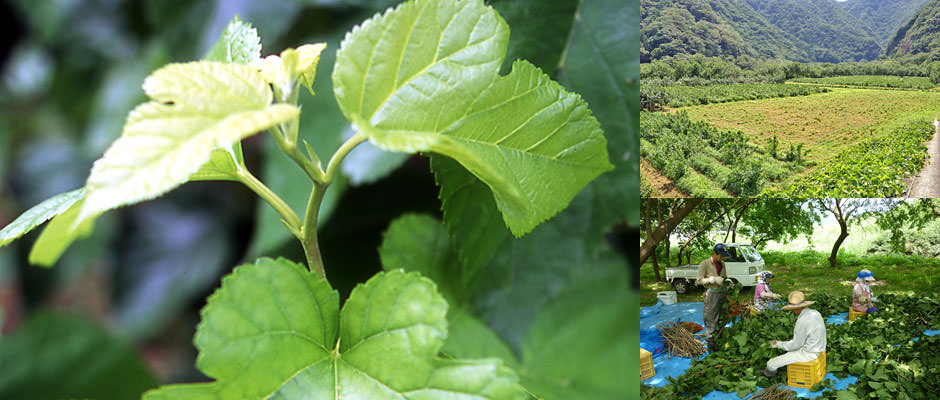 Organic Mulberry Leaves
Mulberry leaves are famous for having many useful properties.  Ever since ancient times, they have been used in Traditional Chinese medicine.  In the recent of joint research, conducted by our company, Shimane Prefectural government and Medical Faculty of Shimane University, different active ingredients, foremost Q3MG, were discovered in mulberry leaves. We carefully grow our mulberry in Shimane's rich soils without using any chemical fertilizers or pesticides.  We offer you the mulberry leaves in a different forms: from dried flakes to tablets.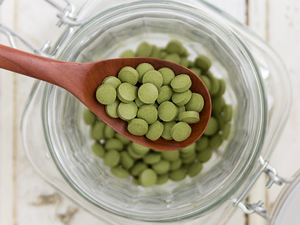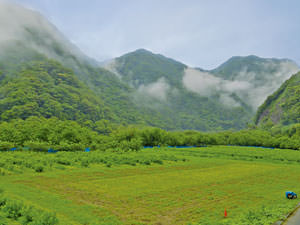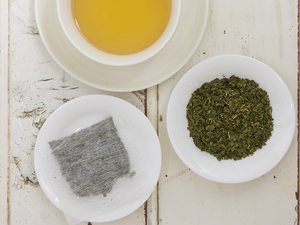 Name of the plant
Mulberry
Botanical name
Morus Alba L.
Nutrients
DNJ、 Q3MG、 Natural minerals, Dietary fibers, Vitamins
Place of origin
Japan (Shimane Prefecture)
Testing
Nutritional composition, Testing of Residual agricultural chemicals
Storage conditions
Avoid high temperatures, humidity and direct sunlight
Shipping unit
10kg
Outer packing – cardboard box, inner packing – polyethylene bag
Forms
Dried big flakes
Dried flakes (7 mesh)
Roasted flakes for teas
Roastet flakes in tea bags
Dried  powder
Concentrated extract powder
100% Tablets









PDF DOWNLOAD
---
Organic Mulberry Leaf Powder.PDF
Organic Mulberry Matcha product series.PDF
Organic Mulberry Matcha 100g.PDF
Organic Mulberry Matcha Product.Flyer.PDF
Active components of mulberry leaves: DNJ, Q3MG.PDF
Also we can supply you by other food ingredients from Japan. Please be free to contact us.