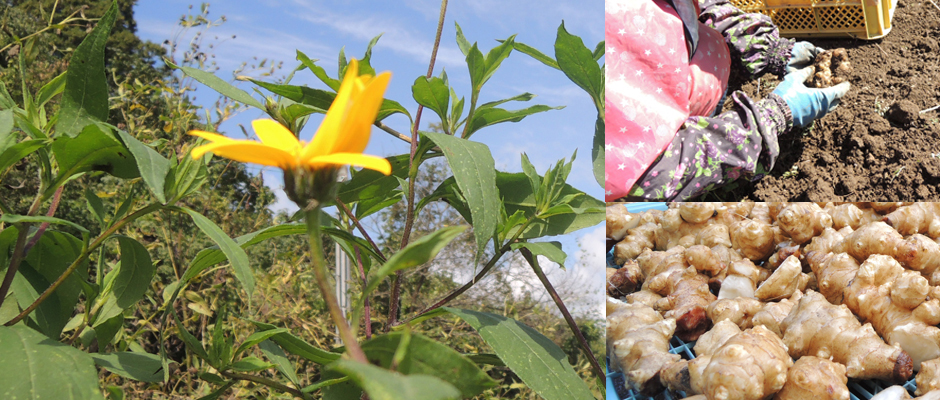 Organic Jerusalem artichoke /Topinambur
Topinambur, or Jerusalem artichoke is a material that has been attracting attention for many years
known in Japan as "natural insulin". It is grown and processed at our organically-approved plant.

Name of the plant
Organic Jerusalem artichoke / Organic Topinambur
Botanical name
Helianthus tuberosus
Nutrients
Natural minerals, Dietary fibers, Vitamins
Place of origin
Japan(Shimane Pref.)
Storage conditions
Avoid high temperatures, humidity and direct sunlight
Forms
-Dry chips
-Tea bags
– Extract powder
– Frozen paste








---
Organic Jerusalem Artichoke powder 50g
Organic Jerusalem Artichoke chips 50g
Also we can supply you by other food ingredients from Japan. Please be free to contact us.