ISO 22000 Management system
Certificate number:JQA-FS0206
Organization:
SHIMANE ORGANIC FARM CO., LTD
Associated organization:
SAKURAE MULBERRY TEA P.U. CO., LTD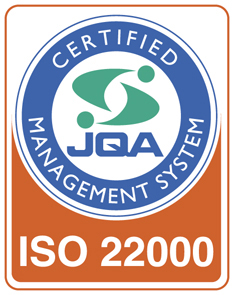 In June 2018 we, Shimane Organic Farm, received ISO 22000 certification to show our dedication to the highest requirements of food safety.
ISO 22000 is an international standard developed by the International Organization for Standardization dealing with food safety. This standard specifies the requirements for a food safety management system that involves the following elements:
HACCP principles
interactive communication
system management
prerequisite programs
We earned ISO certification not only for processing and manufacturing of the products, but also for growing of raw materials, such as Mulberry leaves, Barley Grass, Kale, Ginger, etc.
          
We will continue to do our best for providing our customers with high-quality and delicious products in compliance with the highest level of food safety.