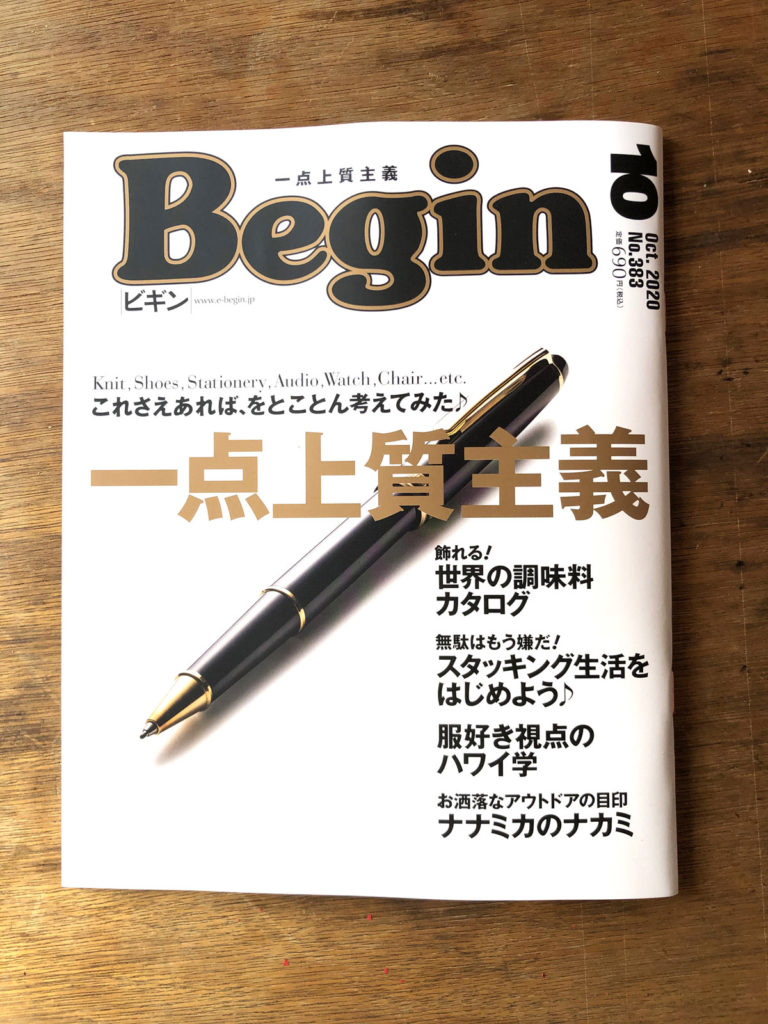 Introducing valuable items from classics to the latest works, Japaice was published in "Mono & Fashion Begin" of a man who is particular about
The most popular "Japaice mixed spices" in our shop is listed in the "Mixed spices" section of the special page "World Seasoning Catalog 50".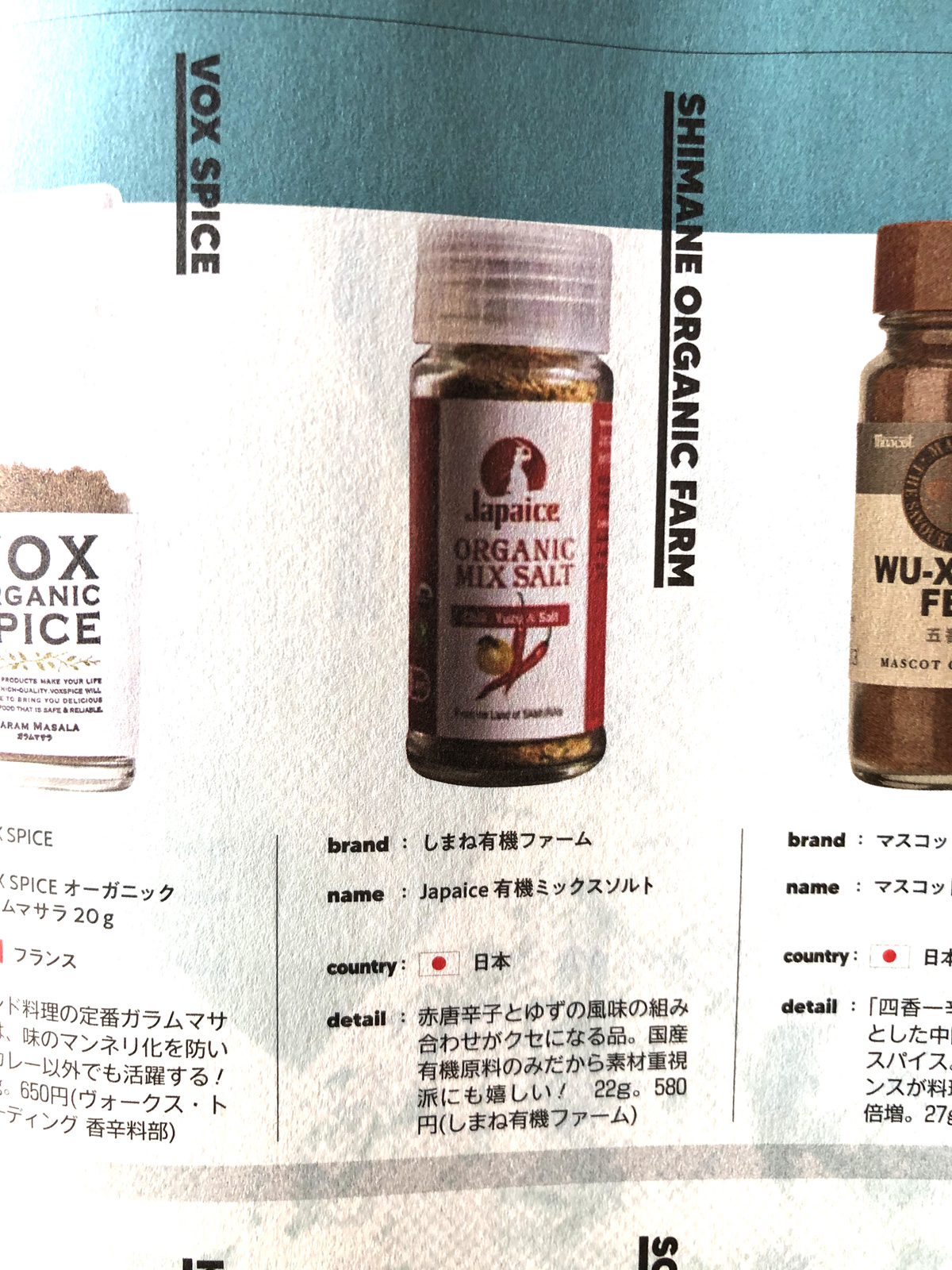 What is Japaice

Our shop is a world-class organic spice brand.
The origin of the product name "JAPAICE" is a product of "JAPAN" and "SPICE".
Actually, this product was originally developed and sold in response to the demand of overseas markets, not the Japanese market, and the particular quality of only organic raw materials quickly became a big hit overseas.
A delicious seasoning that allows you to directly feel the flavor and umami of the ingredients. Today, it is highly evaluated both at home and abroad.

We have created a delicious and easy-to-use seasoning that uses domestically produced "organic chili" and "organic yuzu".
Brings out the taste of food refreshingly.
Appetizing "organic pepper". In fact, there are not so many domestically produced "organic chili peppers" in circulation. You can enjoy the original taste of chili peppers because they are processed immediately after harvesting the rare chili peppers while keeping their freshness. "Organic Yuzu" has received plenty of the blessings of the fertile earth. It is a self-confident product that does not use any chemical fertilizers or pesticides and is thoroughly committed to safety and security. Please enjoy the authentic taste that is full of attention at your daily dining table.
This is also recommended! Japaice series